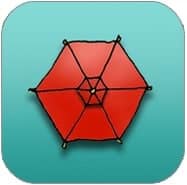 Imagine and arrange your dream landscape—or go beyond landscapes to create beautiful abstract designs.
Featured in The New York Times article, "Gardening by the App" as one of the ten "freshest picks" of new gardening apps.
"Home Outside allows you to create intricate and varied landscapes. Five starter templates can be manipulated in myriad ways to suit your tastes and imagination….And when you're finished designing your yard or indulging in a little dreamscaping, you can e-mail results to friends." — Kate Murphy, The New York Times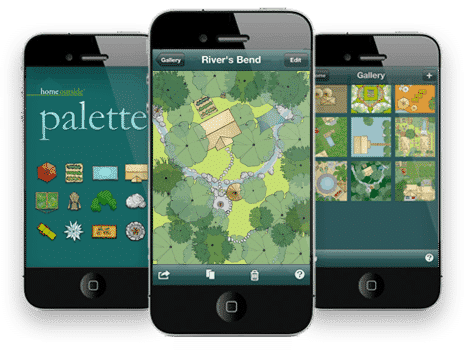 FEATURES
Tools to resize, rotate, duplicate, delete, group, and flip elements.
Choice of 12 background colors.
Go green with clotheslines, a solar-paneled shed, greenhouse, henhouse, vegetable plots, and compost bins.
Sample designs to inspire or get you started.
Save your designs and share them as photos or editable designs.
"Ask an Expert" feature allows you to share your design with JMMDS and get free expert design advice.
Created by Julie Moir Messervy, acclaimed landscape designer and author of award-winning book Home Outside: Creating the Landscape You Love.
Works on iPhone, iPod Touch, and iPad. iOS 5 or higher required.
Plan projects, communicate ideas to designers or contractors, or JUST FOR FUN!
Mock up your own property or create an imaginary landscape with hundreds of colorful, hand-drawn elements!
About the Home Outside Palette App
Developed by Jeff Richardson of All Dreams Digital and Julie Moir Messervy, landscape designer, author, and principal of Julie Moir Messervy Design Studio (JMMDS).
Based on Messervy's award-winning 2009 book Home Outside: Creating the Landscape You Love.
Featuring elegant drawings by Bethany Gracia, JMMDS designer/illustrator.
Developed in tandem with Home Outside, an online design process to help those who want to take their designs a step further. Home Outside online design service puts world-class design within reach for homeowners, even those on a budget.
Download the Home Outside Palette News Release